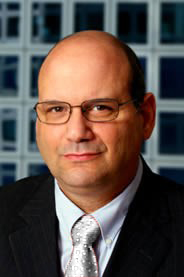 President & Chairman of the Board
With three decades of experience in executive positions in Israel's leading electro-optics oriented defense industries, primarily Elbit Systems and ITL Optronics, Mr. Eli Venezia served in leading R&D and executive positions at El Op Electro Optics Industries, as Vice President of Elbit Systems Land C4I systems division, CEO of Elbit Security Systems (ELSEC) and President and CEO of ITL Optronics. 
Venezia also served as Vice Chairmen of two international companies – Fraser Volpe LLC in the USA and India based Alpha ITL, both developing and manufacturing advanced EO systems for the Military markets. Mr. Venezia holds a B.Sc. degree from Tel Aviv University and a master of science of management degree from the Polytechnic University of New York.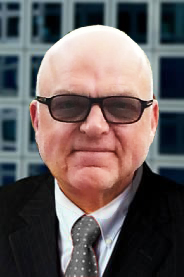 Robert Spitzer serves as President of Laser Detect Systems LLC. since 2010.
His knowledge and management expertise of over 30 years spans the full range of operational functions – sales, purchasing, business development, logistics, HR, IT, and accounting. His strong entrepreneurship combined with a high skill in developing, optimizing and expanding enterprises has resulted in a successful business career.
Prof. Nagli received his MS degree from the Latvian State University, Riga, in 1964, in 1971 he received the PhD (Solid State Physics, candidate of science) and in 1988 Doctor of science from the Institute of Physics, Latvian Academy of Science. For 25 years he was a staff member at the Institute of Physics, Latvian Academy of Science Riga. Lev is professor in the School of Physics and Astronomy, Tel-Aviv University. His research interests are in optics, laser technique, laser materials, Infrared spectroscopy, infrared materials, infrared fibers.
Prof. Gaft received the MS degree from the Moscow Steel and Alloys Institute in 1975, in 1979 he received the PhD (Physics of Minerals, candidate of science) from All-Union Institute of Mineral Resources, Moscow. For 11 years he was a Researcher and Senior Researcher, All-Union Institute of Mineral Resources, Moscow. From 1990 he worked as physics Lecturer in The Open University of Israel, Senior Researcher in ITL and Chief Scientist in LDS. He is currently a Senior Researcher in Laser Detect Se. His scientific research areas are Laser Induced Spectroscopy (Luminescence, Raman, Breakdown) of explosives and minerals.